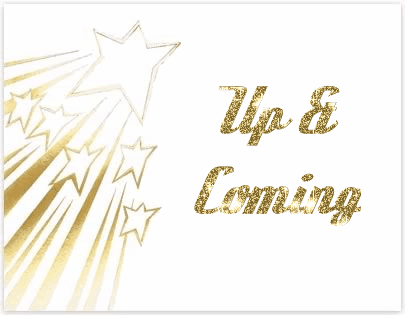 This is a new feature to recognize up & coming authors that have been recently published who write good books that have yet to be noticed. I will feature one author's book each week. At the end of the month, you can vote on which book I should read and review.
This week's book is:
Title: Angel Star
Author: Jennifer Murgia
Author's Website: http://www.jennifermurgia.com
Published: May 18th, 2010
Goodreads Description: Seventeen-year-old Teagan McNeel falls for captivating Garreth Adams and soon discovers that her crush has an eight-point star etched into the palm of his right hand-the mark of an angel.
But where there is light, dark follows, and she and Garreth suddenly find themselves vulnerable to a dark angel's malicious plan that could threaten not only her life, but the lives of everyone she knows, and now, she is torn between one angel's sacrifice and another angel's vicious ambition.
Divinely woven together, Angel Star takes readers on a reflective journey when one angel's sacrifice collides with another angel's vicious ambition in a way that is sure to have readers searching for their own willpower.
Goodreads Rating:

3.83, 339 ratings
Amazon Rating: 4.5 stars, 25 ratings
Sounds very interesting! What do you think?